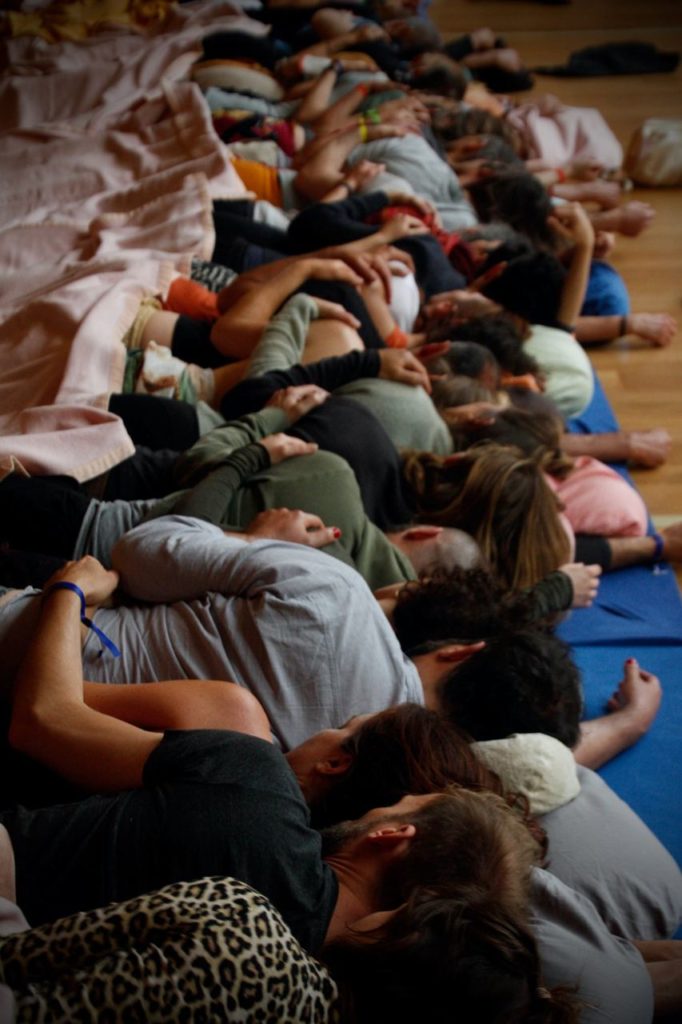 'We imagine a society in which our women are constantly aroused, all our anuses are super relaxed and our men are gently touching each other in public.'
Genuine pleasure, the connection to our live force and individual expression of our sexuality is one of the most powerful tools to live peace and spiritual growth.
We foster awareness in intimate encounters and relationships and invite to workshops to experience forms of sexuality based on embodied consent and expansion.
The RBDSMAF-Talk, a tool from the ISTA Training, is a powerful questionnaire to start a clear, consensual and respectful relationship.
Our regular Temple Nights are a safe place to experience, explore & experiment your sexuality within different exercises and settings, to settle into your own sovereign authentic sexual being, able to connect consensually with others.
In our Tribe Temples we create a space to come home. A space for community that integrates the aliveness of sensual, sexual, emotional and transpersonal expression of human existence. Experienced Templars meet and co-create this evening together. The space is mainly unguided. It is crucial that everybody is familiar with and embodying the temple culture of self-responsibility, consent and co-creation.
Our Advanced Temples are a place to move transpersonal themes as a group,  in service, through love and eros, through art, through movement, voice and raw expression, through tenderness and silence. Those temples are devotional prayers touching your souls desires to be dynamically creative in the world. This format is for beings who want to drop deeper, from personal desires, attractions and goals to immersing into your truth on a soul level.
Temple Medicine – Temple Wisdom is a regular online format in which we dive deeper into the secrets of a life full of love, truth and abundance.
In the Wild Love Festival you will meet the conscious sex-positive tribe of Switzerland.
Meet our Sacred Sexuality Guides Team: