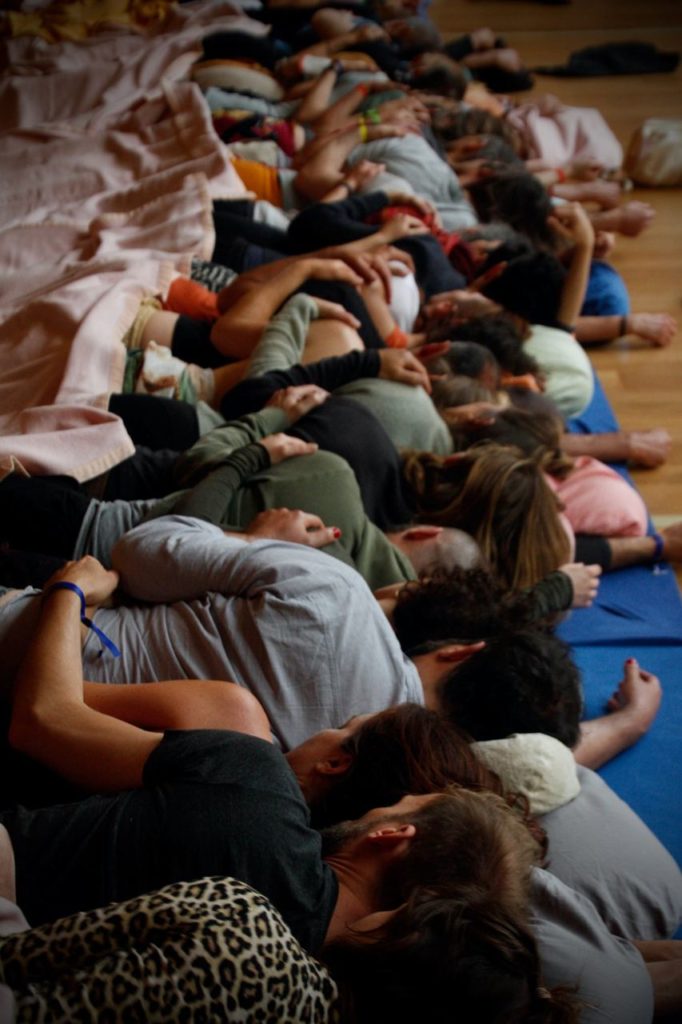 'We imagine a society in which our women are constantly aroused, all our anuses are super relaxed and our men are gently touching each other in public.'
Genuine pleasure, the connection to our live force and individual expression of our sexuality is one of the most powerful tools to create spiritual growth.
We foster awareness in intimate encounters and relationships and invite to workshops to experience forms of sexuality based on consent and expansion.
The RBDSMAF-Talk, a tool from the ISTA Training, is a powerful questionnaire to start a clear, consensual and respectful relationship.
Get inspired about our understanding of sacred sexuality by a text of Paulo Coelho, 'Die Schriften von Accra'.
Our regular Temple Nights are a safe place to experience, explore & experiment your sexuality within different exercises and spaces.
Temple Medicine – Temple Wisdom is a regular online format in which we dive deeper into the secrets of an abundant life.
In the Wild Love Festival you will meet the conscious sex-positive tribe of Switzerland.
Meet our Sacred Sexuality Guides Team: