Dear ✨Temple☀️Tribe✨
The "Temple Art Caravan" travels trough Switzerland and we create a beauty~full TempleNight on Tuesday Sept 20th 💧❤️🔥❤️💧.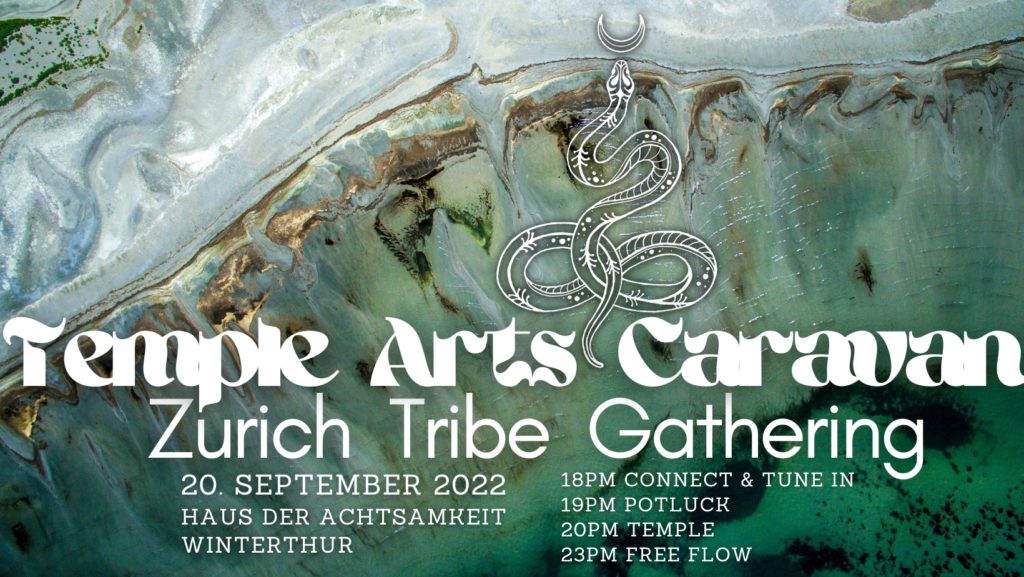 This is an invitation exactly for ✨you✨ if you are temple experienced and/or know either one of the organizers: Michèle, Ruben & Martina. 
It's important to us that you're familiar with the wheel of consent, you know your boundaries/your desires and express them, you're able to regulate yourself and ask for help if needed. If your closed one(s) would also love to join, please contact one of us directly.
We open the doors at 5pm at the "Haus der Achtsamkeit", to gather, get to know each other, connect and tune in. We'll then enjoy a delicious potluck dinner each one of us prepairs for each one of us – might we want to experiment with aphrodisitic food 😋😉?
Then we dive into a conscious, playful, wild, sensual, soft, deep temple 😍🌶️❤️‍🔥🍓💦..
We will close it around 11pm to reopen it into a free flow temple.
Ayyyy, let's gather and play together 💛💃🔥🕺💛!
🌻 Come in whatever tenue you feel comfortable, sexy or you might want to try something totally new to you
🌻 Bring your toys and lubies
🌻 Prepare something delicious for the potluck
🌻 30.- to 60.- sFr to cover the costs
We are looking so much forward to gather and play together 😘