We invite for the Death Ceremony.
Samhain. Dia de los muertos. Halloween. All Saints' Day.
Life is not there to keep it.
The art of letting go is this important piece we unlearned within our culture.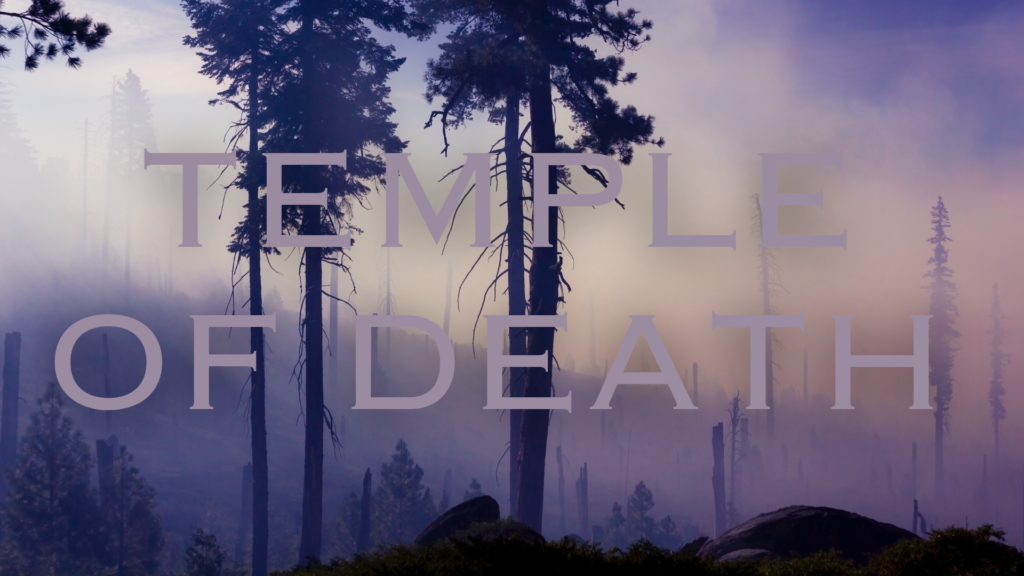 Can you accept and grief the losses of this year? Of your life? Of the world?
Can you let go of the attachments you build towards what emerged in your life? Relationships. Success. Possession.
What is dearest to you?
Can you kill what's not yours to keep?
Sacrifice it. Give it back to life. Give it back to where it belongs.
Can you let go and surrender?
Surrender to emptiness.
Silence.
Withdrawn.
Presence.
Surrender to Death.
In our Death Ceremony we dare to look deep inside. We meet in silence and power. We drop into the transpersonal. We fast for the days. We face and deeply experience our losses. We claim our sacrifices. The identities, the attachments, ideas, goals. The 'darlings' in our life's we hold on to. The things we want to keep, because they could solve something in the future. And the losses that already happened, that we don't want to face. We face them. We sacrifice them. Through ritual. Through ceremony. Through expression, art, sound, movement. Opening the portals of loss, pain and detachment.
We sacrifice. We drop into death. Silence. Emptiness. Looking at life, at your life through death. Looking at the unstoppable, uncontrollable, circular stream of life and death. We experience the reality that life feeds itself from death. Death, the true archetype of the lover?
Journeying.
Taking in the medicine.
Death in service. Death as truth. Death as void.
Death as the underlying plain grounded vibration of love, that calls in what you can't kill.
Calling you to let go of illusions.
Facing your aloneness.
Knowing your powerlessness.
Accepting your true aliveness.
Your power. Your vulnerability.Your shadows and destruction. Your pain. Allowing your grief.
To come into presence.
ABOUT THIS EVENT
This is an advanced temple focusing on the intention of the ceremony and it's impact. The ceremony has a certain sensitivity. We are eager to be a group that totally resonates with the transformational, devotional process and is familiar with sex-positive and alive community experiences (heart connection, embodied consent, raw authenticity). Eros, touch, kink not by idea but when it arrises from a place of silence. Leaving the personal aspects of eros and dropping into the transpersonal realms of connecting and interacting in the space. Self pleasure. Do you know from yourself to have a high integration of your sovereignty, the capacity for synergy in the space and your calling for the sacred?
THE PROGRAMM
Although the ceremony where we will meet in person happens on Saturday 2pm until Sunday 10am, this ritual will already start on Thursday evening 2nd of November 7.30 to 9 pm with a zoom call within the group who will be journeying together. On that call we drop into the energies together and connect to the sacrifices and transformations that calls everyone in. From this zoom call onward you will be asked to fast until Sunday after the ceremony. On Friday we ask you to take some hours for yourself during the day, dropping in deeper with the theme of death and what it might call you in for. On Saturday we will be together from 2pm onwards. Arrive in silence to the location. We will journey together until Sunday 10am. An integration zoom call will happen on Thursday 9th of November 7 to 9 pm.
DO YOU RESONATE ?
Preparation zoom call: Thursday, 2nd of November
19.30 – 21.00
Ceremony: Saturday, 4th of November
14.00 – 10.00 next day
Integration zoom call: Thursday, 9th of November
19.00 – 21.00
Payment (flexible pricing):
We ask you to tune into your honest resonance.
It is not about what you are ready to invest.
It is about what you are ready to sacrifice:
180.- |  'I'm ready but broke as fuck' – ticket
260.- |  'I'm damn ready!' – ticket
340.- |  'I'm all in!' – ticket
We gonna be a group of max. 20 Templars. As mentioned above we are creating a space that has a certain sensitivity, being clear on the intention of the Temple, we invite for a group that is familiar with sex-positive and alive community experiences (heart connection, embodied consent, raw authenticity). If we don't know you yet in that setting, we are looking forward to have you on a call before confirming your participation.
Ready to die? Go forward to the registration experience, filling out this form.